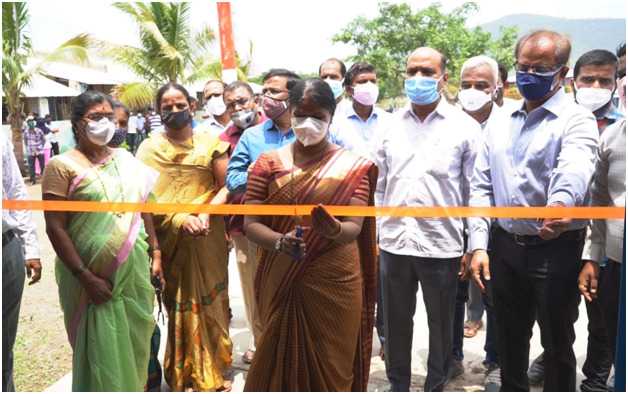 TOP GEAR GROUP TO SET UP COVID CENTRES AT TWO RURAL PLACES IN SATARA
The second wave of Covid-19 has taken many precious lives, some due to lack of awareness and others due to delayed action or due to non availability of proper facilities. In these uncertain times it is very important for organizations to come forward and contribute for the well being of the society. Businesses need to go beyond the interest of their companies to the communities they Serve. We have a social responsibility, a constitutional opportunity and a moral obligation to help each others. Social Responsibility begins with a strong competitive company. Only a healthy enterprise can improve and enrich the lives of the people and their community.  With this moral value Top Gear Established covid centres at two different rural regions of Satara District. After exploring the problems occurring at rural areas, Top Gear Realized  that the issue is increasingly becoming rural. So there was a need to establish Covid centres in rural areas  facilitatating 30-50 Covid beds in 2 rural areas of satara district. With an aim to provide better facilities for people in rural areas and save their lives.
By establishing these covid centers Top Gear has set a best example of Corporate social responsibility for other organizations. It was highly gratifying experience to all of us to start a Covid Care Centre with help of Art of Living Group, Inaugurated by Hon'ble CMD of Top Gear  Mr. Shrikant Pawar & Sub Divisional Magistrate along with several dignitaries.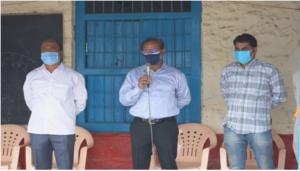 This centre will help community to access Covid treatment and alleviate stress of 2nd wave. The facility will cater to the COVID-19 positive individuals, who are either asymptomatic or showing minor symptoms or seeking isolation services. Moreover, ambulance service will be available at the facility. In case of emergency, the patient will be shifted to their designated government or private hospital for further treatment. Top Gear has converted few of its transport vans into ambulances for emergency purpose.
The covid centre is equipped  with oxygen concentrators and essential medical equipment, food, medicines, furnished rooms with beds , treatment and care by on-site doctors and nursing staff free of charge, as per the standards and protocol defined by the government of Maharashtra. Along with these essentials the patients will be able to participate in meditation, Yoga Exercises and  Devotional Songs under guidance of instructor to keep them motivated and energetic.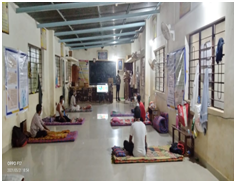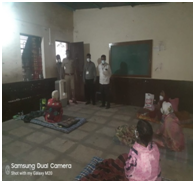 The second wave of COVID-19 has been highly virulent and fast-spreading, and this can be overwhelming for any administration or healthcare system anywhere in the world. It is indeed a gratifying experience to be able to help save lives. In the wake of COVID, as our country is facing one of the most disastrous health crises of the 21st century. To combat the consequences of the pandemic, Top Gear Transmissions  is on the ground helping India fight against COVID-19. Right from setting up Covid centres, isolation centres, supporting hospitals, distributing food and much more. Moreever, Top Gear Transmissions the Leading Manufacturer of Industrial gearboxes has also slow down its manufacturing operations especially fabrication. So that the hospitals get the maximum oxygen cylinders required to save the lives of people. A delay in delivery of gearboxes is acceptable but a loss of human life due to non avaibility of oxygen is completely un acceptable. These are unprecedented times that require unprecedented efforts. Every little help in this time can make a huge difference.
In this way our CMD Mr. Shrikant Pawar is striving hard to ensure that we hold every hand that needs us today.