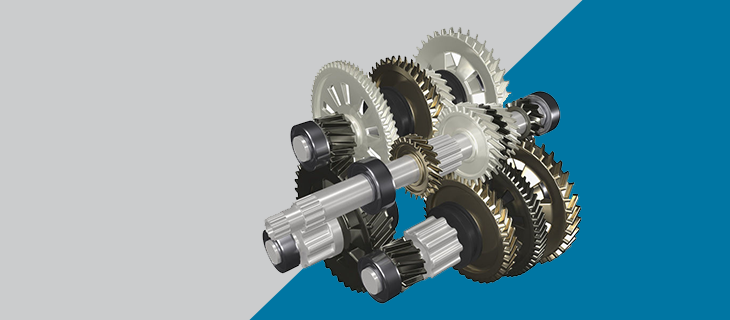 Significant Factors Associated with Planetary Gearbox Price in India
Production cost constitutes one of the most significant and impacting factors for the manufacturing industry. Investing in various components that collaboratively contribute to production excellence is one of the significant constraints, determining the production cost of every manufacturing activity.
The planetary gearbox is one of the several fundamental components that make up manufacturing equipment, and which is why industrialists are often concerned about planetary gearbox price in India.
Being concerned about the price is one thing, and being cost-oriented is another. Often, a lot of them adopt the latter approach. They make choices based on the extent to which they can reduce planetary gearbox price in India. Advantageous, but only to a specific limit. An entirely price-based approach does not prove beneficial in the long run. It brings several disadvantages and challenges that, in turn, contribute to other costs.
Of course, the cost isn't the only driving factor, but a critical one. However, on the other hand, quality also is a crucial concern. You may negotiate and reduce the price. Nevertheless, the question is, will you do it at the cost of quality? And, if you don't want to, is there a solution where you can get the best quality planetary gearbox at a competitive price? Let us explore the answers to these concerns through this blog.
The Indian Planetary Gearbox Manufacturing Space and How does the Cost-Driven Approach Proves Expensive in the Long Run?
India is one of the most significant manufacturers of planetary gearboxes across the globe. A lot of planetary gearbox manufacturers in India produce export quality planetary gearboxes – meticulously designed and excellent on the efficiency front. Usually, the prices of such planetary gearboxes are premium, and hence, not affordable for a lot of Indian manufacturing setups working with a cost-oriented approach.
Again, there's an extensive group of planetary gearbox manufacturers in India that works with the cost-first approach. A lot of manufacturing setups in India resonate with such planetary gearbox manufacturers, as it is the cost of the product that drives the engagement.
Often, such gearboxes come with a lot of compromise on the quality aspect. Initially, partnering with these planetary gearbox manufacturers proves advantageous. However, later on, issues such as inefficiencies, high maintenance costs, complex maintenance demands, etc. crop up. Subsequently, companies lose money later, thus defeating the entire purpose of negotiating and saving costs on planetary gearboxes.
How to Balance Between Quality and Planetary Gearbox Price in India?
While most of them do not think it is possible, although a handful, some planetary gearbox manufacturers in India have made it possible and continue to serve their customers well. One of them is Top Gear Transmissions. Headquartered in Satara and with manufacturing units across Satara and Pune, Top Gear is one of the leading and also one of the best planetary gearbox manufacturers in India.
Top Gear Transmissions manufactures premium quality planetary gearboxes in India. It exports planetary gearboxes to more than 20 countries, including the United States, the United Kingdom, Germany, Canada, Australia, and some from the Middle East.
So, does that mean, Top Gear Transmissions manufactures planetary gearboxes at a very high price? No. Top Gear manufacturers export quality planetary gearboxes in India at neither low nor expensive prices, but competitive! But then, how does Top Gear manage to do it? The answer is manufacturing technology. It gives the company a techno-strategic advantage and lets it focus on cost, quality, and manufacturing efficiency all at once.
Top Gear leverages the latest gearbox manufacturing technology, production assembly, and infrastructure to manufacture highly efficient and customized gearboxes at competitive prices.
Its gearboxes prove a crucial cost-saving in the long run as well, as they are easy to maintain, low on noise, and deliver high output. Besides, they provide a wider torque capacity range and reduction ratios, high overhang load capacity, modular construction, co-axial drives, interchangeability of parts, and many other features. Top Gear provides planetary gearboxes to VSSC, BEL, NALCO, etc. and many private organizations.
Conclusion
Partnering with a company like Top Gear, which is as old as two decades in planetary gearbox manufacturing, certainly benefits you in various ways. It includes leveraging the best manufacturing technology for the highest efficiency, saving maintenance costs and efforts, and of course, getting planetary gearboxes at competitive prices.
So, if you are a company looking forward to getting the best quality planetary gearbox at a competitive cost connect with Top Gear at + 91-2162-240642 or write an email to [email protected].