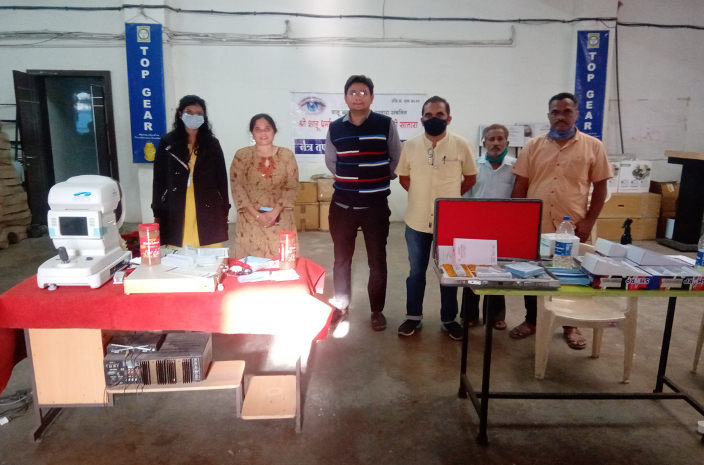 HAVING VISION IS NOT JUST WHAT YOU SEE THROUGH YOUR EYES, IT IS ALSO WHAT YOUR MIND IMAGINES WITH CLOSED EYES
Eyesight is one of the most important amongst our senses. Almost 80% of what we perceive is with the help of our sight which is why keeping it in check is equally necessary. And when it comes to your organization, this indeed becomes a responsibility.
As an initiative to promote the health and fitness of the employees, we organized a free eye check-up camp in collaboration with a leading eye care company. The camp was organized on 08th August 2021 at our premises. We understand the importance of taking adequate care for eyesight, particularly in the Design & Manufacturing industry, and wanted to ensure that the Top Gear Employees have sufficient awareness on eye care and have a healthy vision.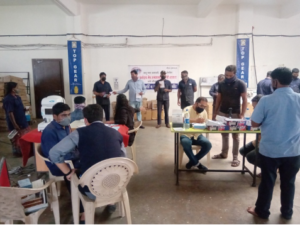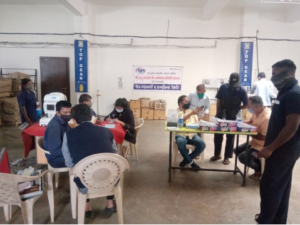 All the employees were highly enthusiastic to participate in the eye check-up camp. Camp was organized by "Shree Shahu Dharmaday Netra Rugnalaya", Satara. This program was aimed at providing the employees with the status of their eyesight, making them aware about necessary care for healthy eyes and offer solutions to those who required it.
THE SILENT FEATURES OF EYE CHECKUP CAMP WERE AS FOLLOWS,
Eye check up and status report.
Consultation and advice to those who required additional care for the eyes.
Informative session on eye care and precautions for healthy vision.
Special Discounts to family members for further checkup or operation help
THINGS TO KNOW ABOUT EYE SAFETY & CARE
Eyes are very sensitive organ and with regular eye screening it becomes possible to detect conditions like refractive errors, poor vision and any other kind of abnormalities that exist. With regular eye check-ups it will become possible to know about any of the underlying eye conditions beforehand it does any damage. When found early, issues can be treated and the condition can be contained.
Particularly for people continuous working in front of the screen may cause eye fatigue and even eye problems. Regular checkups and proper eye care can help keeping eyes healthy and avoid eye problems in long run.
A team of Eye Specialist examined around 100-120 Employees and offered them the proper medical advice and consultation for eye care.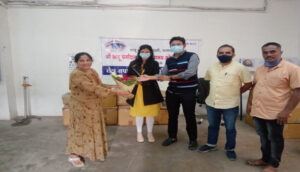 Director Mrs. Shraddha Pawar felicitating Team
We express our deep gratitude to all staff of "Shree Shahu Dharmaday Netra Rugnalaya" involved in this program. We appreciate the precious time, valuable suggestions and hard work before and during the implementation of this special eye checkup camp. We look forward for your continuous help, feedback, cooperation, assistance and solidarity for such camps in future also.
"THE ONLY THING WORSE THAN BEING BLIND IS HAVING SIGHT BUT NO VISION"
In addition to enhance the eyesight of employees our director Mr. Shrikant Pawar has always encouraged Top Gear Employees to have a Broad vision inline with individual and organizational goals with positive approach to accomplish them. As a result of which today we are recognized as one of the "Renowned Industrial Gearbox Manufacturers" Globally.