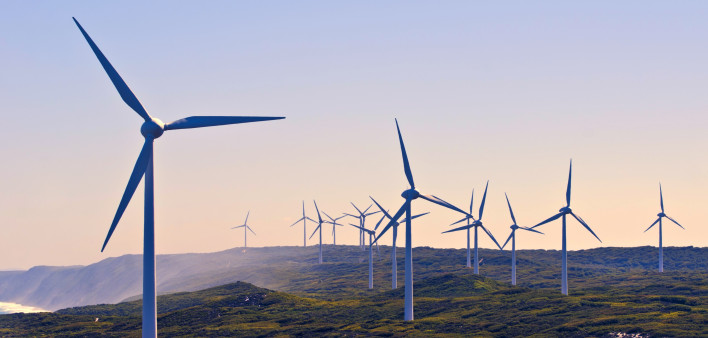 Development of Electric Winch for Wind mill blade testing

Here it is, as an initiative of imparting our footprints all over the world, achieved another milestone by exporting our Winches to one of the esteemed organization involved in testing of Wind blades. Our ultimate goal is to indirectly contribute in field of renewable energy sources by designing and developing wide range of products best Suitable for its use in this field.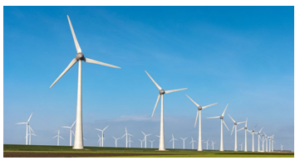 Electric winch has been designed & developed for an organization involved in windmill blade testing. Wind turbine blades are one of the most critical components and hence they have to be tested properly in order to ensure that their specifications match  with the actual performance of the blade. International Electro technical Commission (IEC) report states that, the fundamental purpose of a wind turbine blade test is to demonstrate that a blade type, when manufactured according to a certain set of specifications, has the prescribed reliability with reference to specified limits, or, more precisely, to verify that the specified limit states are not reached and the blades therefore possess the strength and service life provided for in the design.  It must be demonstrated that the blade can withstand both the ultimate loads and the fatigue loads to which the blade is expected to be subjected during its design service life. There of blade testing can be broadly classified into two major types, static testing and fatigue testing. Testing of the blades statically and dynamically helps in to maximize and predict blade's service life for economic feasibility and safety. Our highly reliable winches are designed for its intended use in Static testing of blades.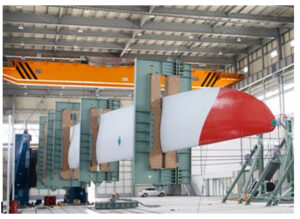 Static test is for verifying the ability of the blade to withstand design load or ultimate strength. Static tests are performed with the purpose of predicting a blades ability to withstand extreme loads such as those caused by hurricane wind forces or unusual transient conditions, in order to determine the ultimate strength of the blade. The bending moment distribution in several directions along the blade span is defined from the design load cases. During the test, these bending moment curves are simulated by application of load at discrete locations. The static test gives information on the ability of the blade to withstand the loads, and also provides valuable information on blade structural properties, deflections and strains depending upon instrumentation used for testing. Static tests generally involve pulling on the blade by means of winches, cranes or hydraulic actuators. Hydraulic actuators were used in the past but large displacements in longer blades make them an expensive option, Moreover, use of winches provides ease of control. The load can be applied vertically downward, in this case gravity will contribute to the test load, but horizontal load application or vertical upward pulling can also be used. In all cases the additional load component due to gravity has to be accounted for. The number of load application points is not strictly defined. It may depend on, amongst other things, the shape of the target moment distribution along the blade, the allowable loads locally on the blade (shear loads also need to be considered), costs, or preferences of the test designer.
Winch is designed and manufactured, in such a way that it meets the functional requirement of Wind mill blade test without any errors or uncertainties. Basically, this winch consists of multiple planetary  stages, designed with Four planets at each stage to withstand the high loads. The load is shared uniformly amongst the internal  teeth of planet gears. The input of winch is designed to make it suitable for mounting of DC servo motor. This kind of arrangement  favourable for DC servo motor, helps the motor to achieve  high efficiency and great precision. The Servo Motor is used so that the output shaft can be moved to a particular angle, position and velocity according to output load requirements. Thereby sensing the load and accordingly controlling the movement. The winch is equipped with continuous tension device used for sensing the load.  It requires huge R&D to design these kind of winches, where reliability is most important. Top gears Engineering for more than two decades in this field has enabled to provide winches with low backlash and High torsional stiffness most suitable for testing of windmill blades. To ensure the reliability and efficiency, these winches are tested as per stringent quality standards. These all is possible only due to The-State-Of-The-Art testing facilities and experienced quality team associated with us. Top Gear has testing facilities for testing the winches effectively up to  50 Ton capacity.